RECOVERING LOST
REVENUE AT RETAIL
WHO IS STAT?
We're a recovery management firm focused on delivering value to suppliers.
We specialize in recovering money from old transactions.
This ability to find your lost money makes us quite popular at parties.
ARE YOU LOSING MONEY?
Many suppliers don't realize they've left money on the table. Quantity deductions alone often impact total revenue by more than 1%. With their own efforts, most suppliers get just a fraction of that money back. These erroneous deductions can be recovered with STAT's unprecedented technique.
Don't miss out on 1% or more of your revenue.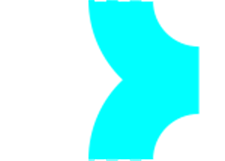 WITHOUT STAT - 30% RECOVERY
On average, suppliers recover 30%
of quantity and compliance deductions.
WITH STAT - 80% RECOVERY
On average, STAT can increase
those recovery rates to over 80%.
HOW DO WE DO THIS?
We do the work via our technology
and our team of experienced analysts,
so it's no burden to you or your team.
It takes 10 minutes to get set up,
and we do the heavy lifting from there.
We do the work, you reap the rewards.
NO-COST NO-RISK SOLUTION
There's nothing to lose by letting us audit your account.
So, let us shine a light on your missing revenue.
Our fees are a portion of what we recover.
We don't get paid until you get paid.
Increase your profits
without impacting your
retailer relationships.
No long-term
commitment and
no up-front costs.
Get your money back
with ease in as little
as 8 weeks.
WE ARE FULL SERVICE
While our primary focus is adding value by recovering money, we also offer a full suite of deduction management services.
Your request has been submitted! You should hear from us soon.